User Guide
EasyXLS Basics
Filter and autofilter
EasyXLS™ library allows setting an autofilter or a custom filter that permits to filter a range of data from an Excel sheet and hide records that don't meet your criteria, displaying just a subset of data in a range of cells.
Source code sample

The below example shows how to export data with autofilter to Excel.
The screen shot provides an example of an exported Excel report that has an autofilter applied.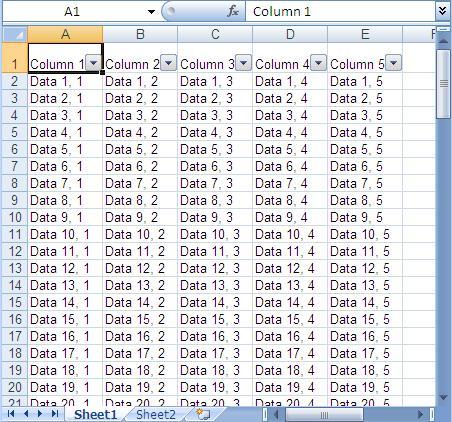 Getting started with EasyXLS Excel library
To download the trial version of EasyXLS Excel Library, press the below button:



If you already own a license key, you may login and download EasyXLS from your account.



Available for: Professional, Excel Writer, Excel Reader