User Guide
EasyXLS Basics
Cell formatting
Merge cells
EasyXLS™ library allows you to read merge areas or to export merge cells to Excel file.

Merging cells means combing two or more cells in one single cell. The text inside the first cell is spread over all the merged cells. The value from the merge area is kept in the cell from the left-upper corner of the area.
Source code sample

The below example shows how to export an Excel file with merge cells.
The screen shot below represents the exported Excel file with merged cells generated by the code sample above. The worksheet has merged cells from A1 to C3.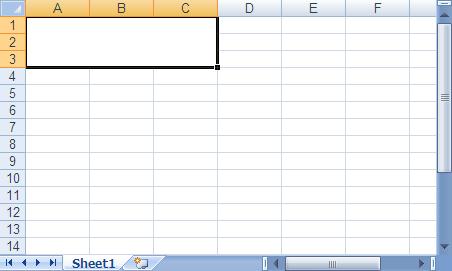 Available for: Professional, Excel Writer, Excel Reader