User Guide
EasyXLS Basics
Cell formatting
Autoformatting
Predefined formatting for cell ranges
EasyXLS™ library provides 49 predefined auto formats for generating nice reports, including Excel auto formats and some extra auto formats.

Using those predefined formats the user can automatically design the report header, footer, left column, right column, odd/even stripes and report data.
Source code sample

The below example shows how to export an Excel file with a predefined cell formatting applied.
The screen shot below represents the exported Excel file with a predefined cell range formatting applied.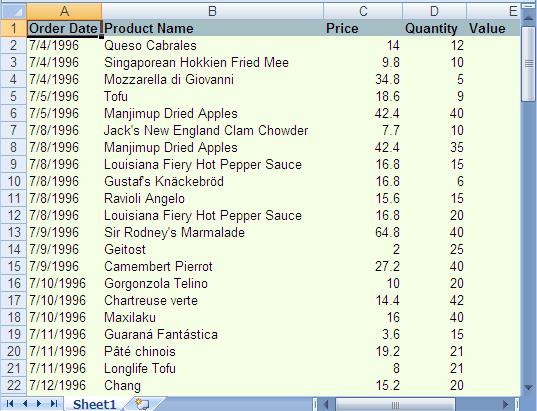 Available for: Professional, Excel Writer, Express Excel Writer