User Guide
EasyXLS Basics
Cell formatting
Rich text format in cell
Concept
EasyXLS™ library allows you to import or export rich text format in the cells of an Excel file, by means of HTML syntax when setting the value for the cell.
Concept in action
The below example shows how to export rich text format (RTF) in an Excel cell.
The screen shot below represents the exported Excel file with rich text in cell generated by the code sample above.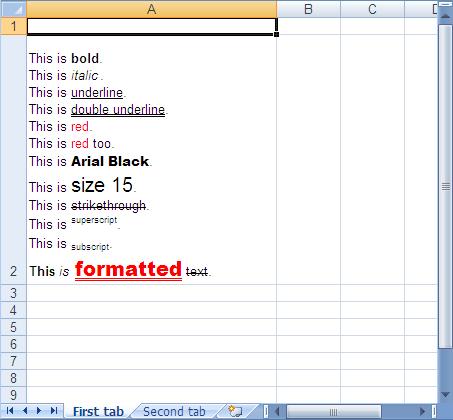 Available for: Professional, Excel Writer, Excel Reader